A new version of Signata Enterprise has just been released - this version includes the following changes:
The device list on the main page is now paginated - you can show 25, 50, or 100 rows per page.
The device list is also now sortable - you can sort the list on User, Type, and Serial Number to help you find the device you're looking for.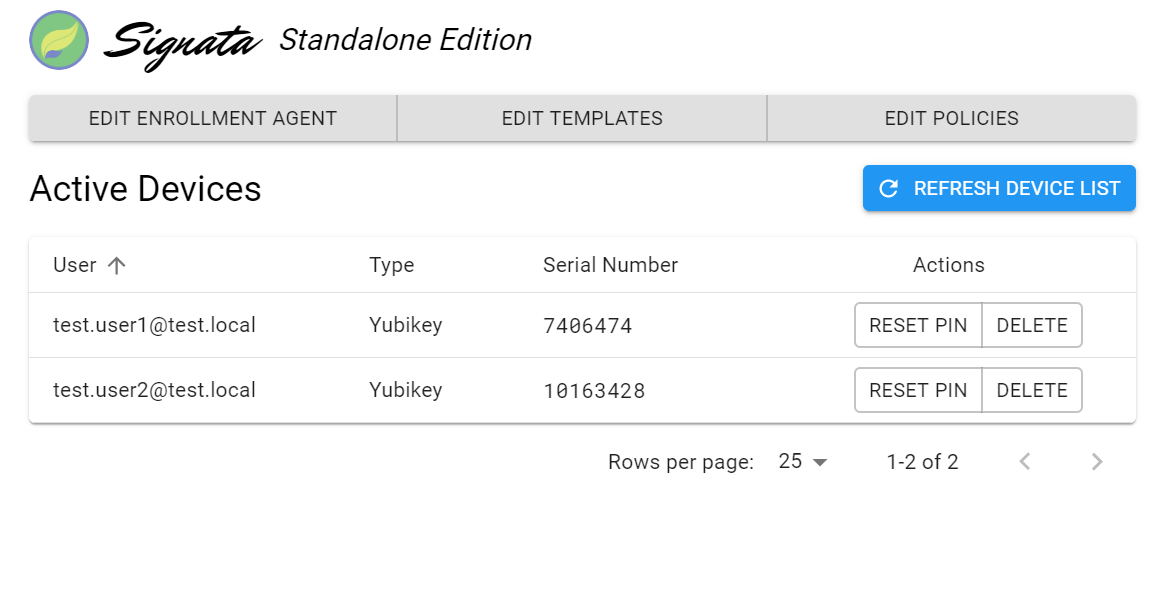 On the server-side, we've now made the device list render with just enough data to show in the table (before we were sending down additional, unnecessary data), so loading a large number of devices should not impact performance.
This release requires updating both the server and desktop software together. Simply download the installers from the website and run both on their respective machines to apply the updates.